ROMANCE!



You know, it's not only women who are suckers for romance. Men like it, too
-- sure, a lot of us will roll our eyes and pretend to be macho if you ask us
about it, but not too far down we enjoy the flowers, chocolate, and gifts (and
we don't feel so bad about sending them, either!).
CELIN DION VIDEO(POWER OF LOVE):HIGH SPEED CONNECTION

CELION DION VIDEO(POWER OF LOVE):56K MODEM
About Me!
Location: Bossier City, LA
Age: 27
Education: College
Employment: Full-Time
Ethnicity: A little bit of
everything
Profile: smoker,
non-drinker, enjoys exercising
and playing music
Description: 6', 190lbs,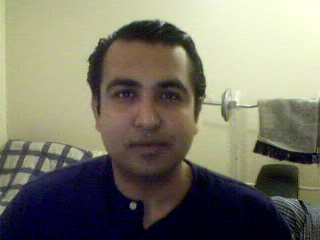 How would I describe a romantic evening? Well, I'm one of those old school
guys. I think a nice dinner (probably Italian) and a movie (probably a
romantic comedy) are a good place to start. If we're still feeling ready to go,
it's off to dancing -- I actually learned to swing dance in college, so I was
ready when it came back into fashion. And after that? All I'll say is: I don't
kiss on the first date. Maybe on the second....


This site is powered by the ICQ Personal IRC Chat© 1999 ICQ Inc. All Rights Reserved.
Use of the ICQ Personal IRC Chat is subject to the Terms of Service